Executives
Spiny keeps you updated with what you need to know in real time. Do away with having to wait on data or devling through reports before decision making. Spiny lets you get straight down to strategizing and making decisions.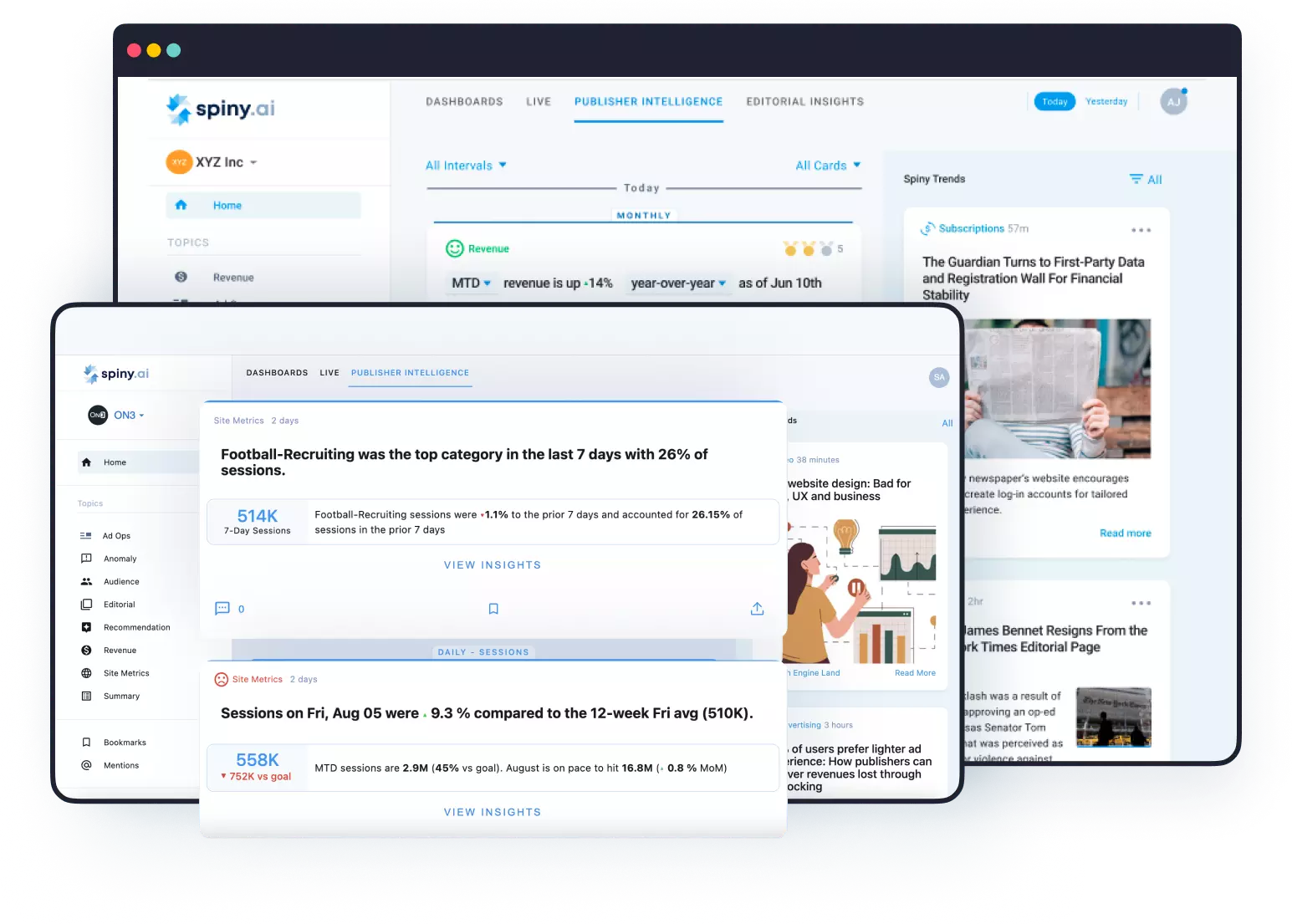 Get the Full Picture
Get a holistic view on your whole business to consider all the moving pieces when developing your strategy
Get Clear Answers
Get the information you need without any biases, just insights grounded in historical context and tailored to your business
Get it Anywhere
Get the information you need in real time, from any device. No more waiting for a meeting to get the latest news, stay informed wherever you are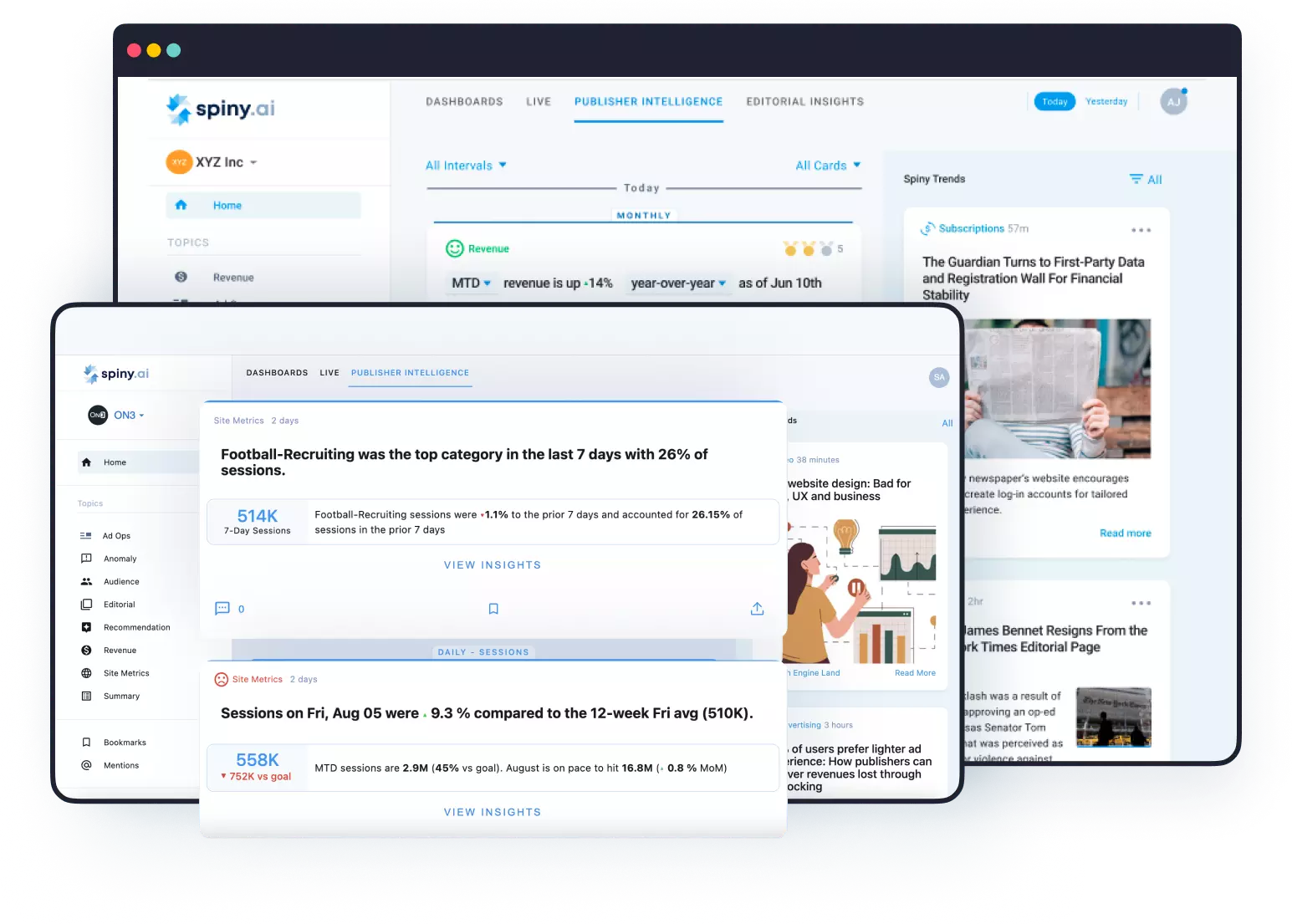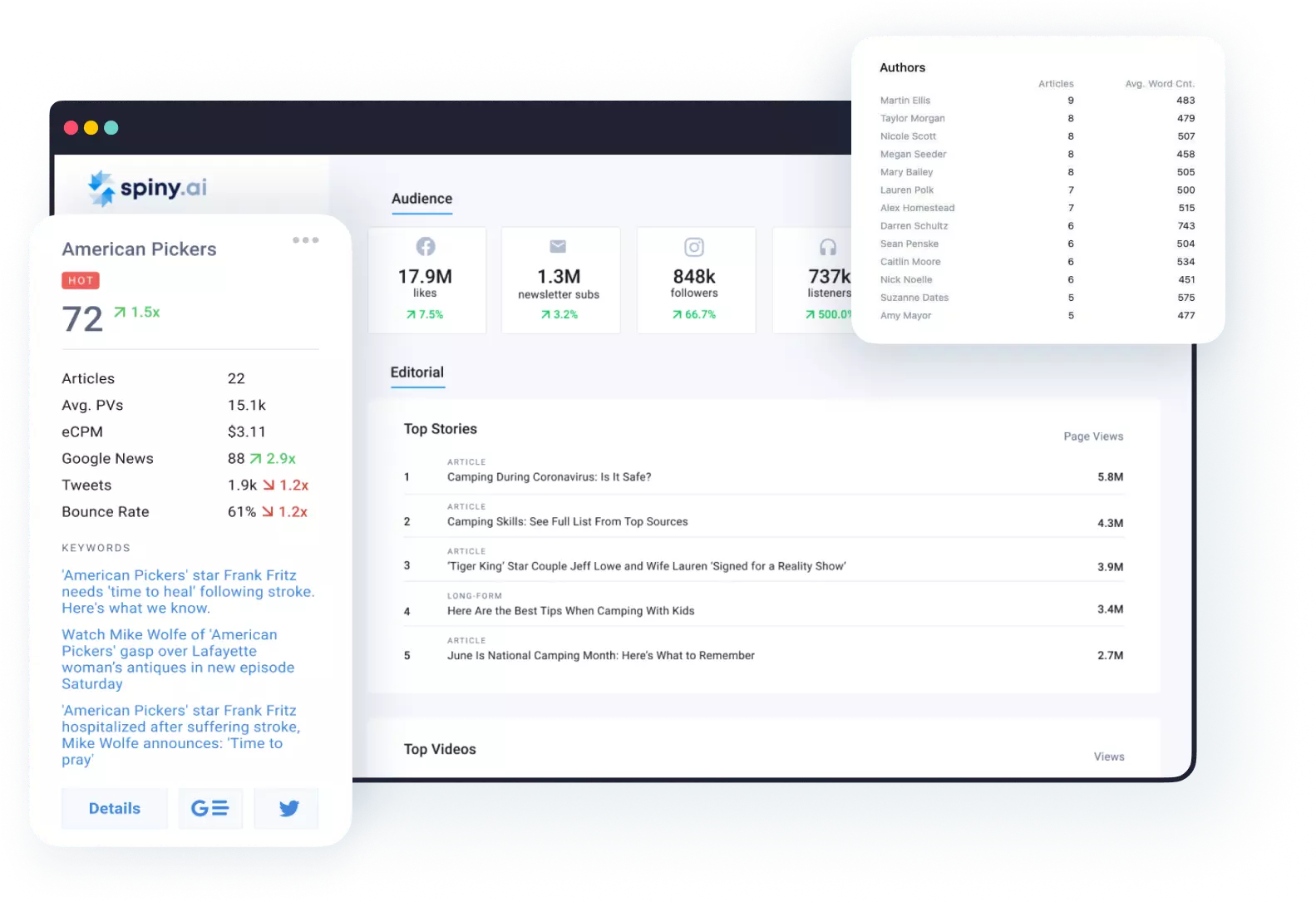 Editors
Spiny lets you know how your content is performing, calling out trends and generating Tweet-like reports which show how your audience is engaging with you.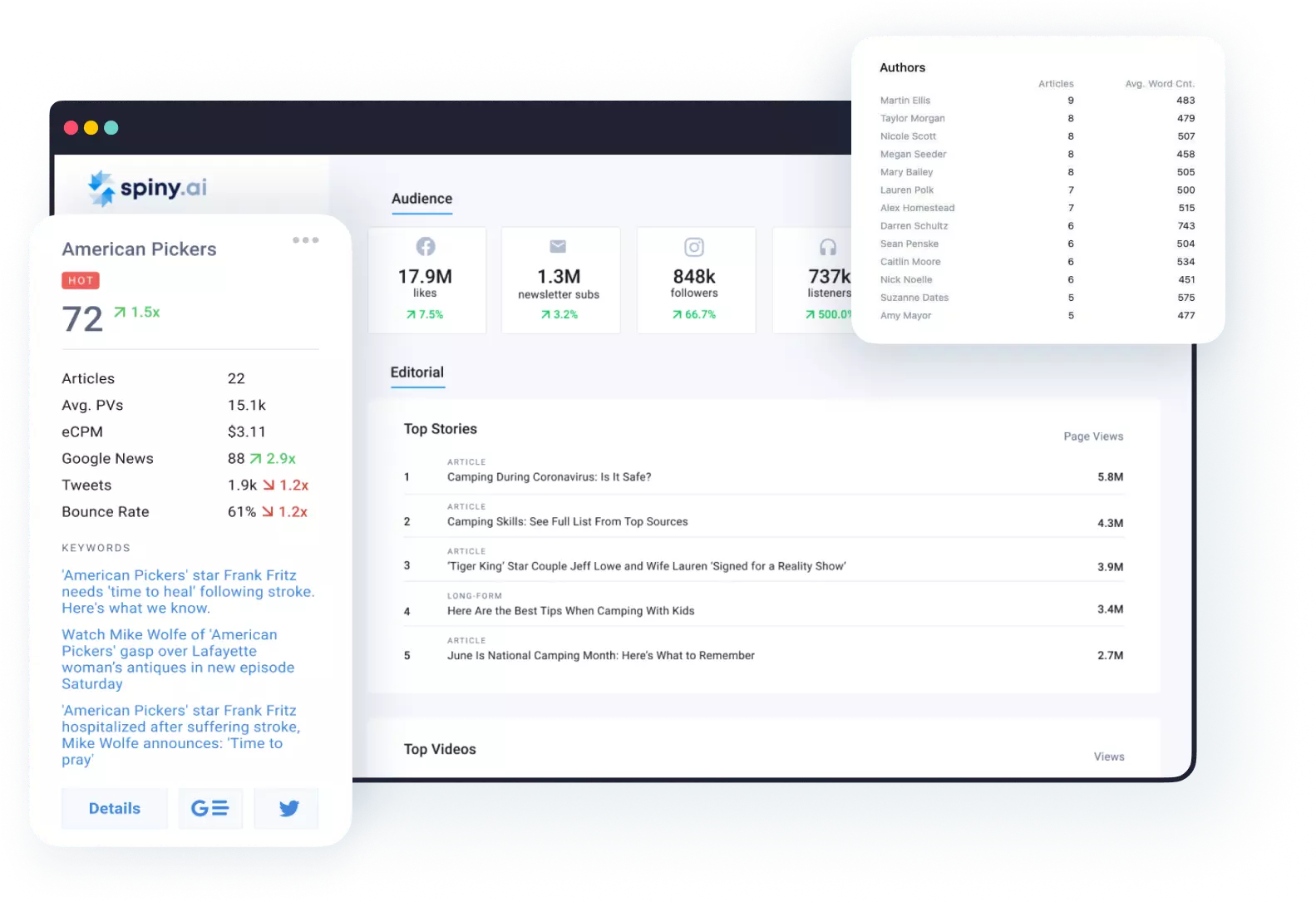 Tune It
Understand which content is resonating with your audience so you can fine tune your delivery.
View It
See clearly which writers are meeting their goals and commitments, in the office and on the go.
Track It
Identify the outliers that are important to your team and ensure you're staying on topic.
Finance / Ad Ops
Begin your day on a roll with automated reports on your traffic, impressions and eCPM reporting by our Publisher Intelligence analyst, allowing you to focus on optimizing your ad revenue.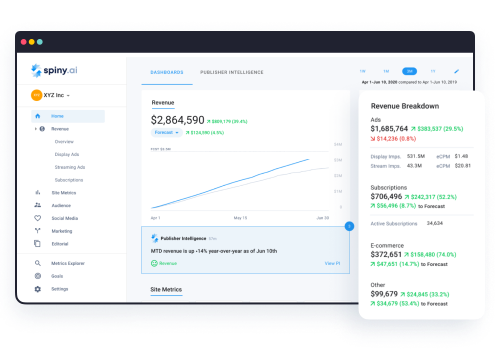 Speed Up
Automate your reports and performance, no longer rely on partners to provide information
Fill Up
Ensure your ad inventory gets filled and don't leave ad dollars on the table.
Stack Up
Optimize your ad stack and ensure there are no discrepancies in reporting.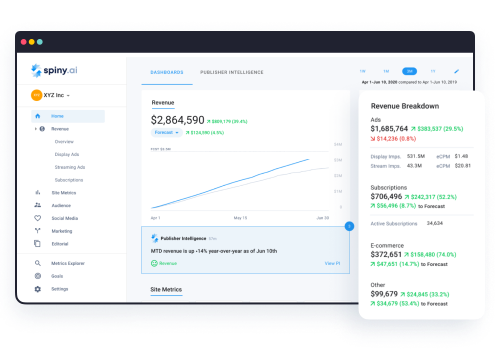 Ready to Get Started?
See how Spiny can put boosting your revenue on autopilot