Publisher Intelligence
Spiny's PI combines artificial intelligence with human expertise to maximize content value, newsroom performance and organizational data maturity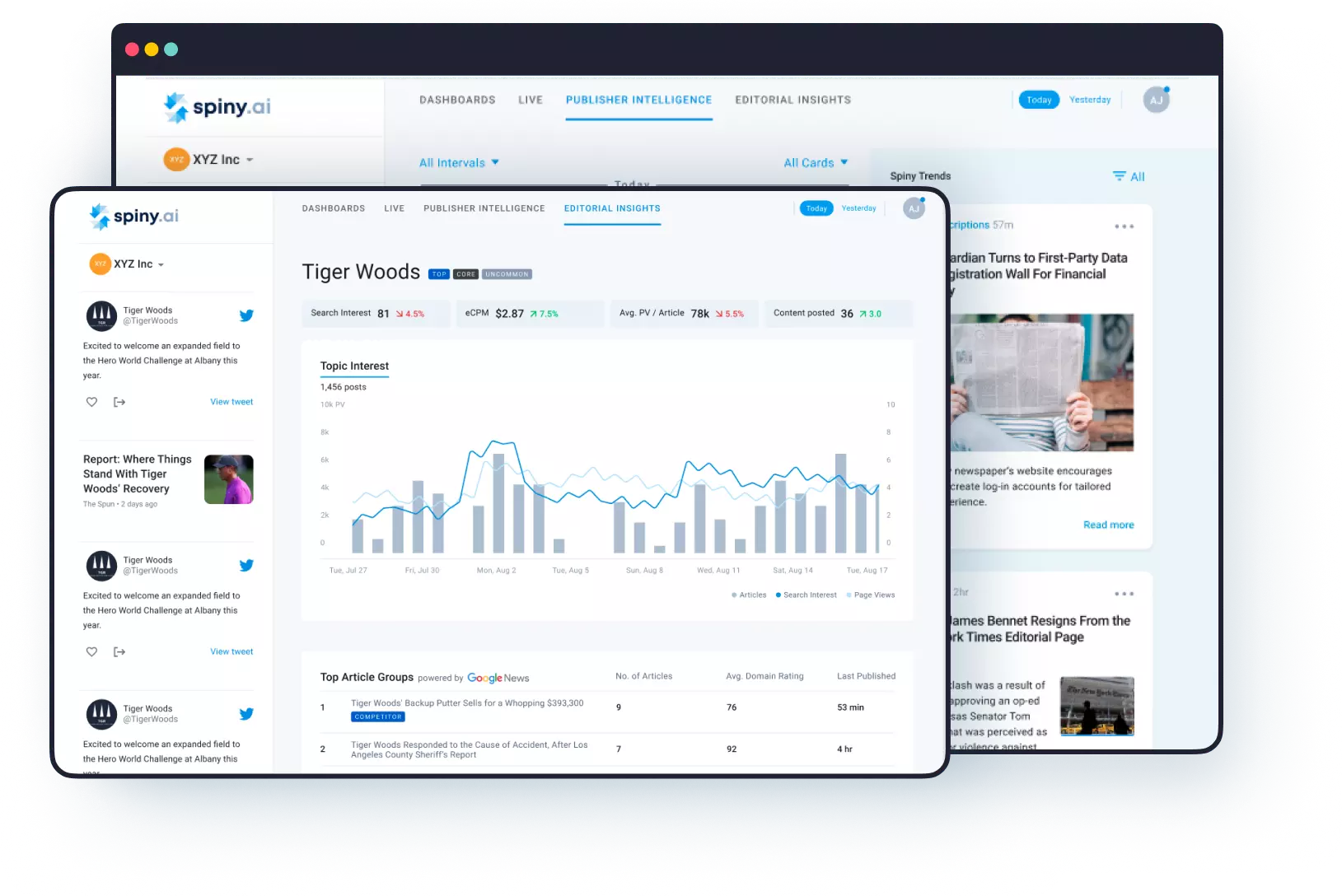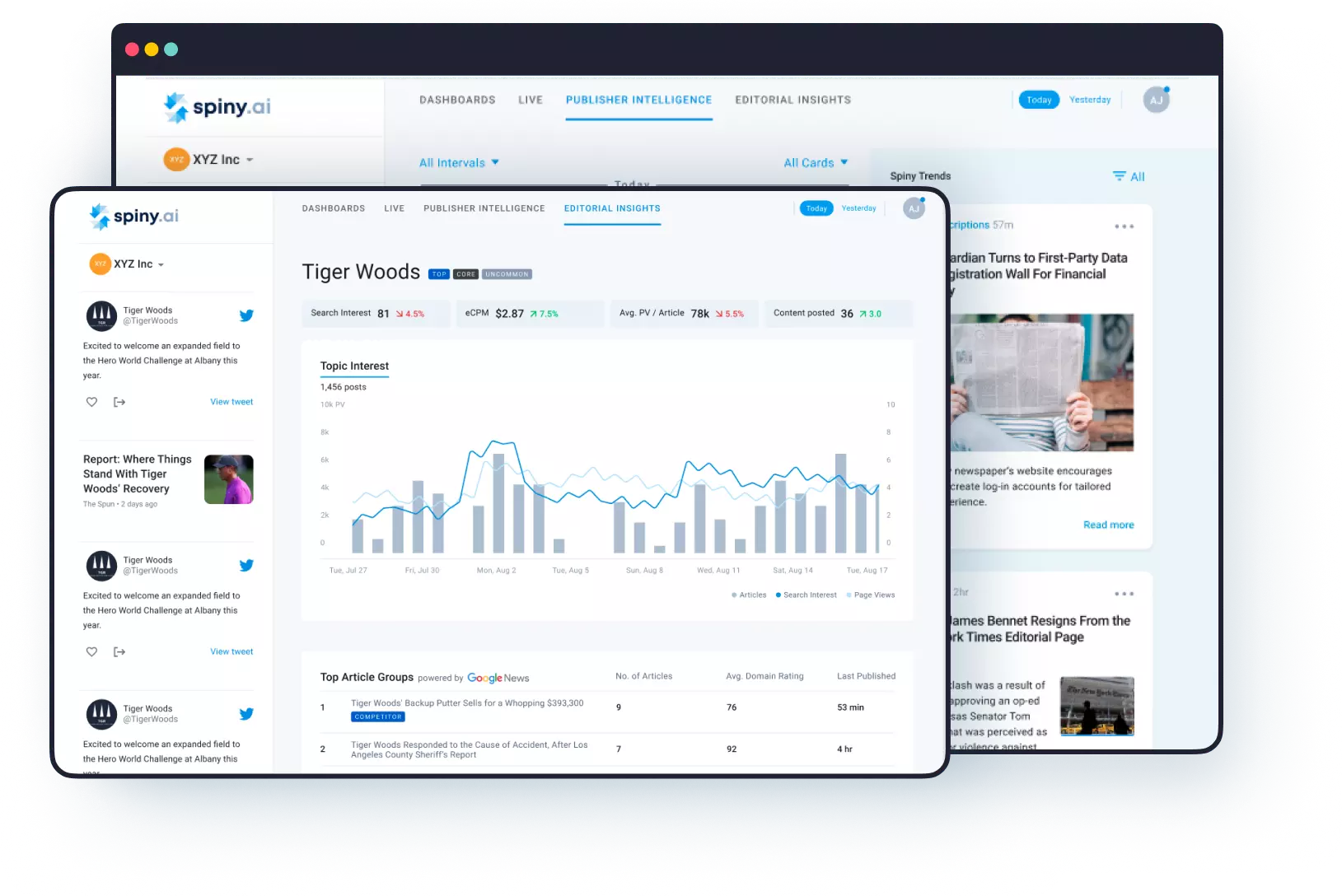 Centralised Data on One Platform
Author Management & Analytics
Unified Data Integrations
Digital publishers shouldn't have to spend time becoming data experts - let Spiny do the legwork for you!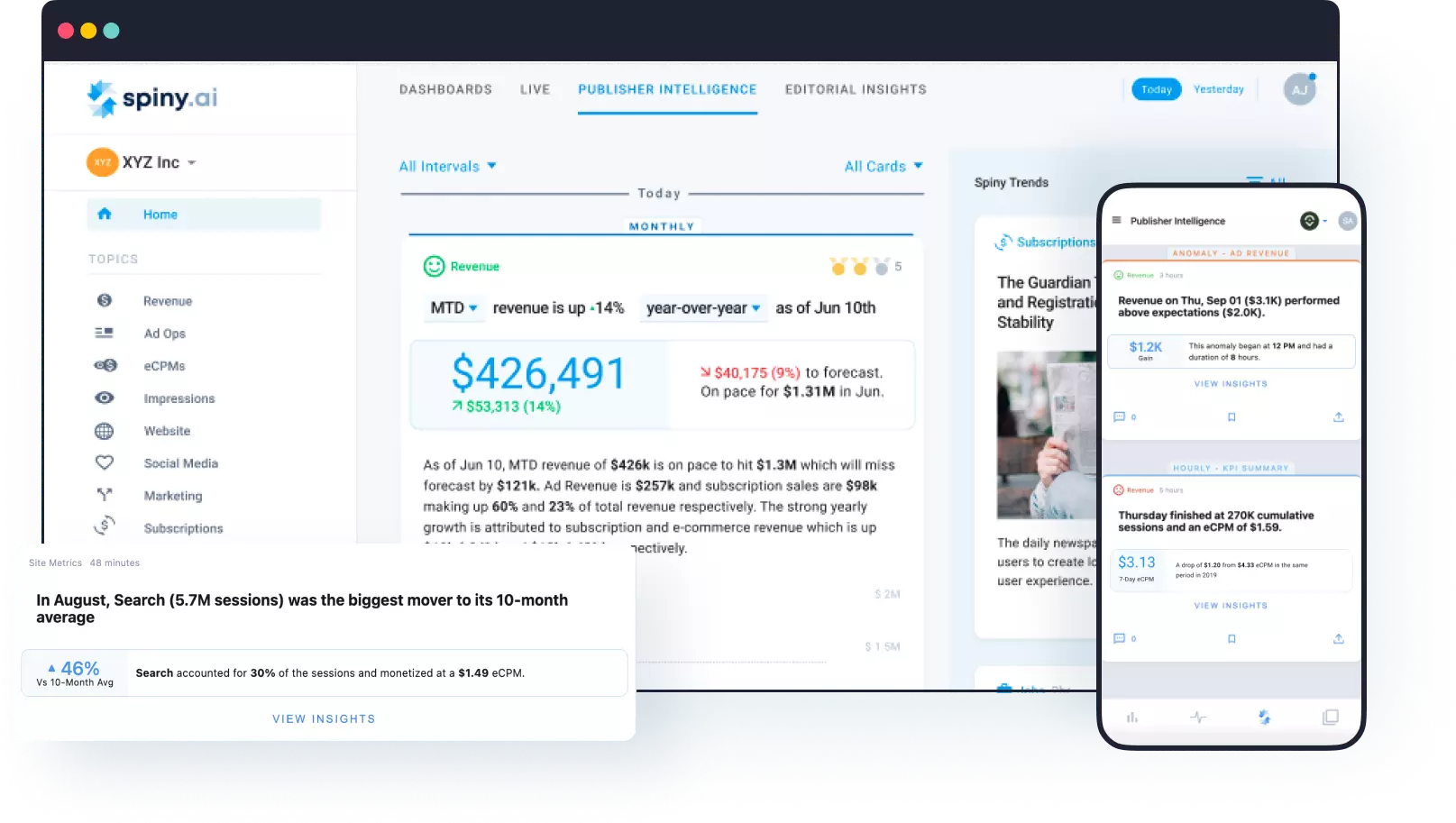 All Your Publishing Data in One Place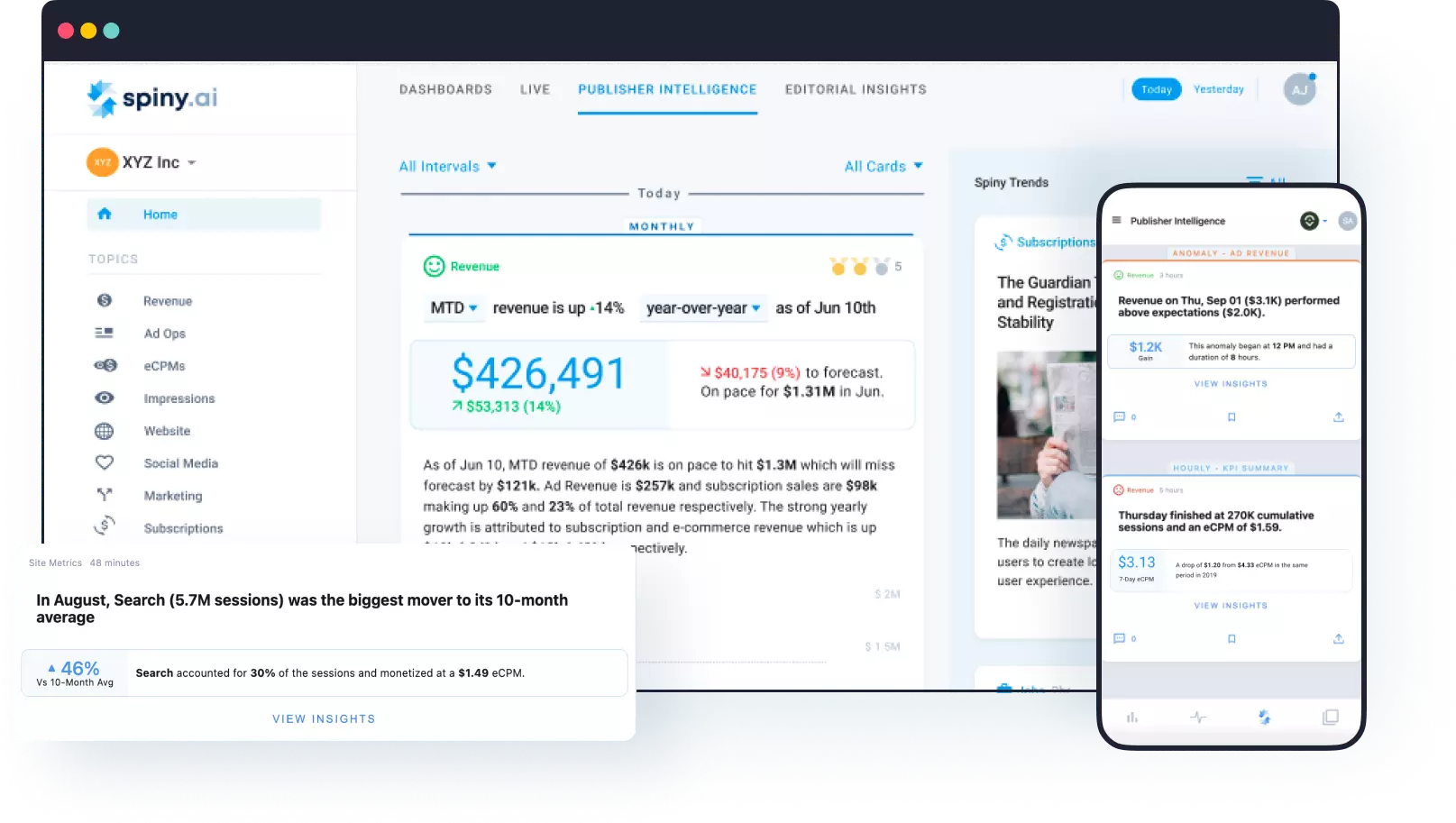 Simple API connections to all your data sources

Hourly, daily, weekly, monthly, quarterly & yearly automated reports

Recommendations & insights for editorial, ad ops and executive teams

Data stories that can be shared, commented on and bookmarked to maximize collaboration
Supercharge Your SEO and Content Selection Efforts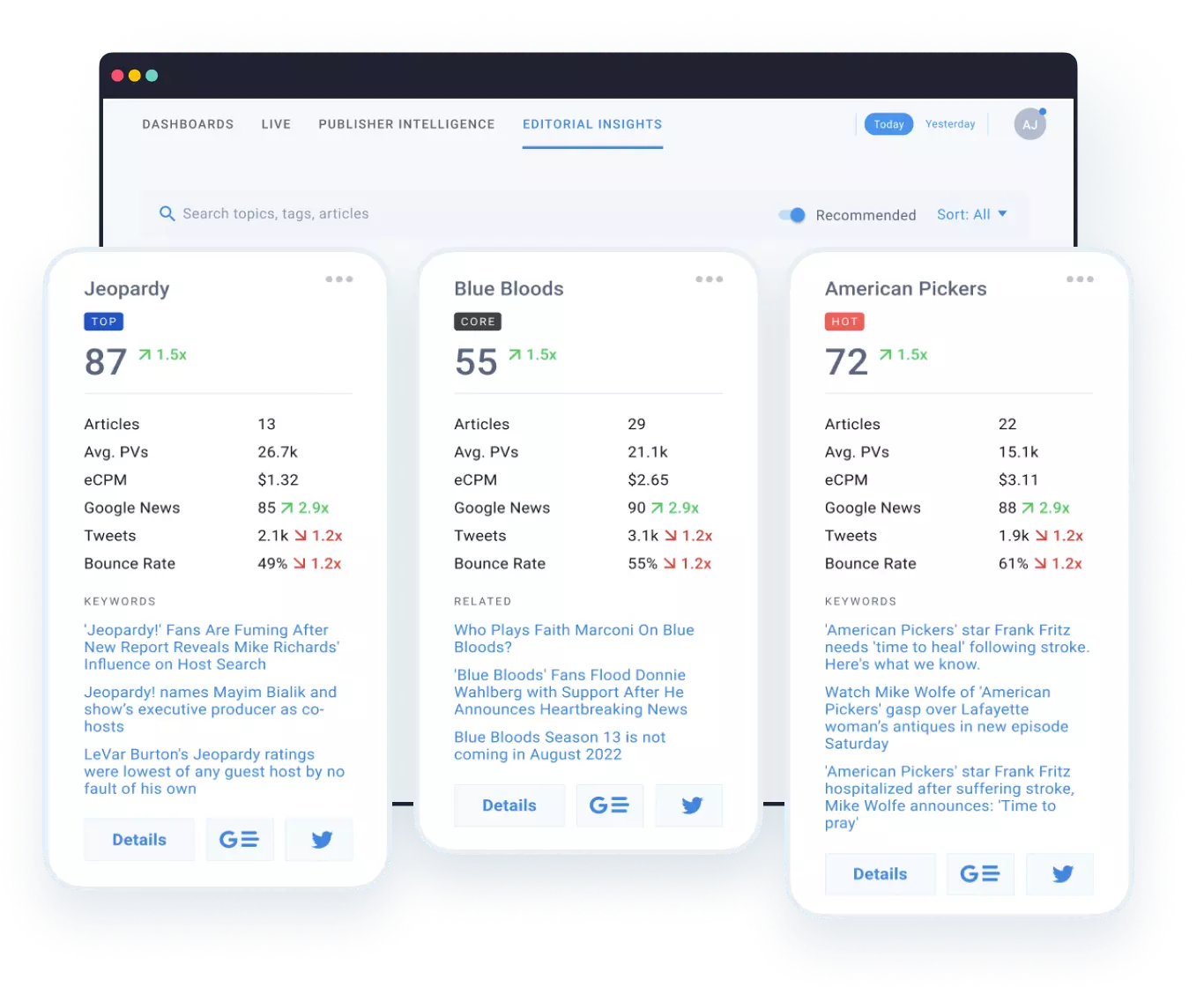 Automate your SEO with title, tag, metadata optimizations and recommendations

Optimize your SEO keyphrase frequency, word count & content production volume

Examine Twitter and Google News trends quickly with Spiny's topic aggregator

Recognize which topics are resonating best with your audience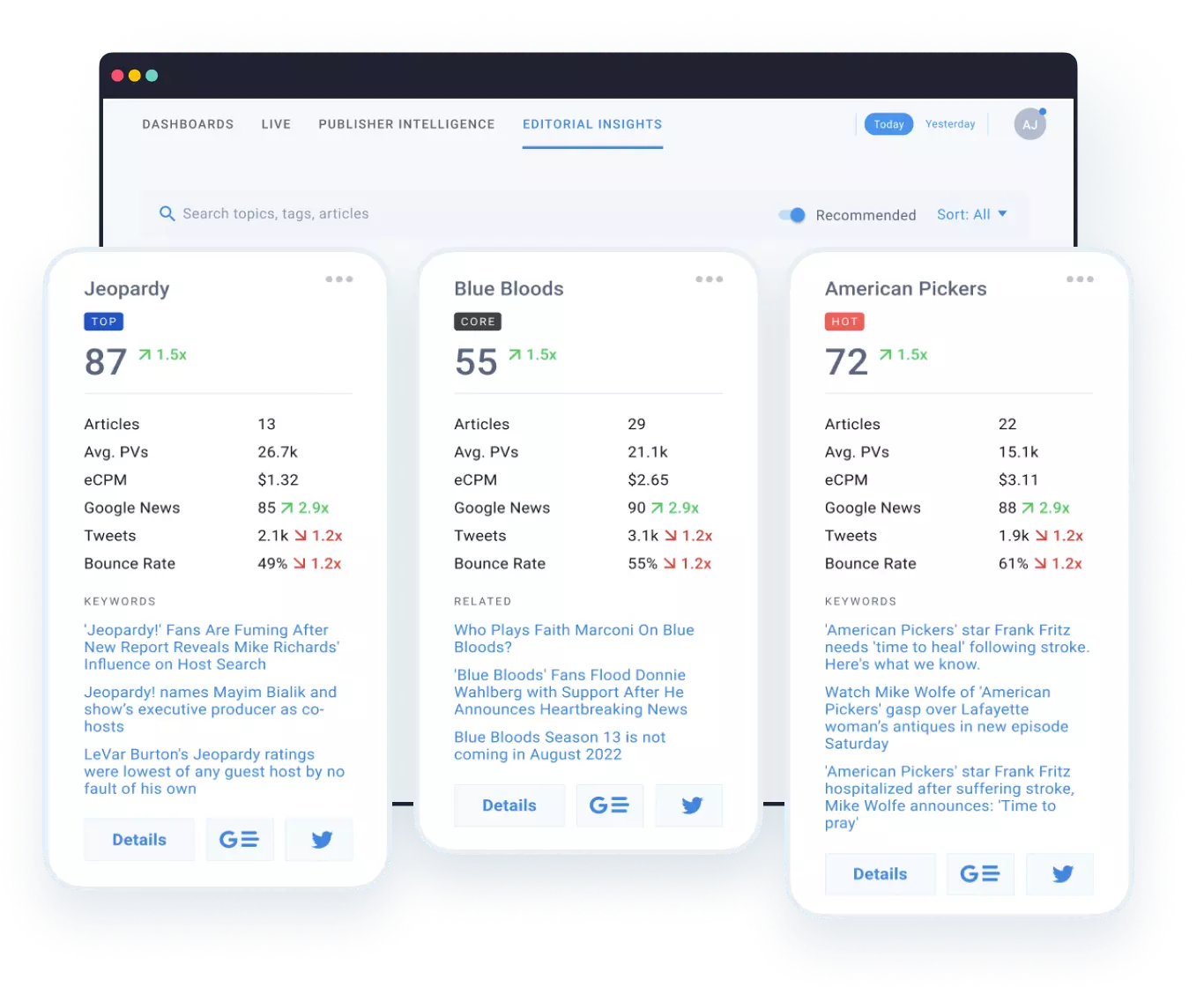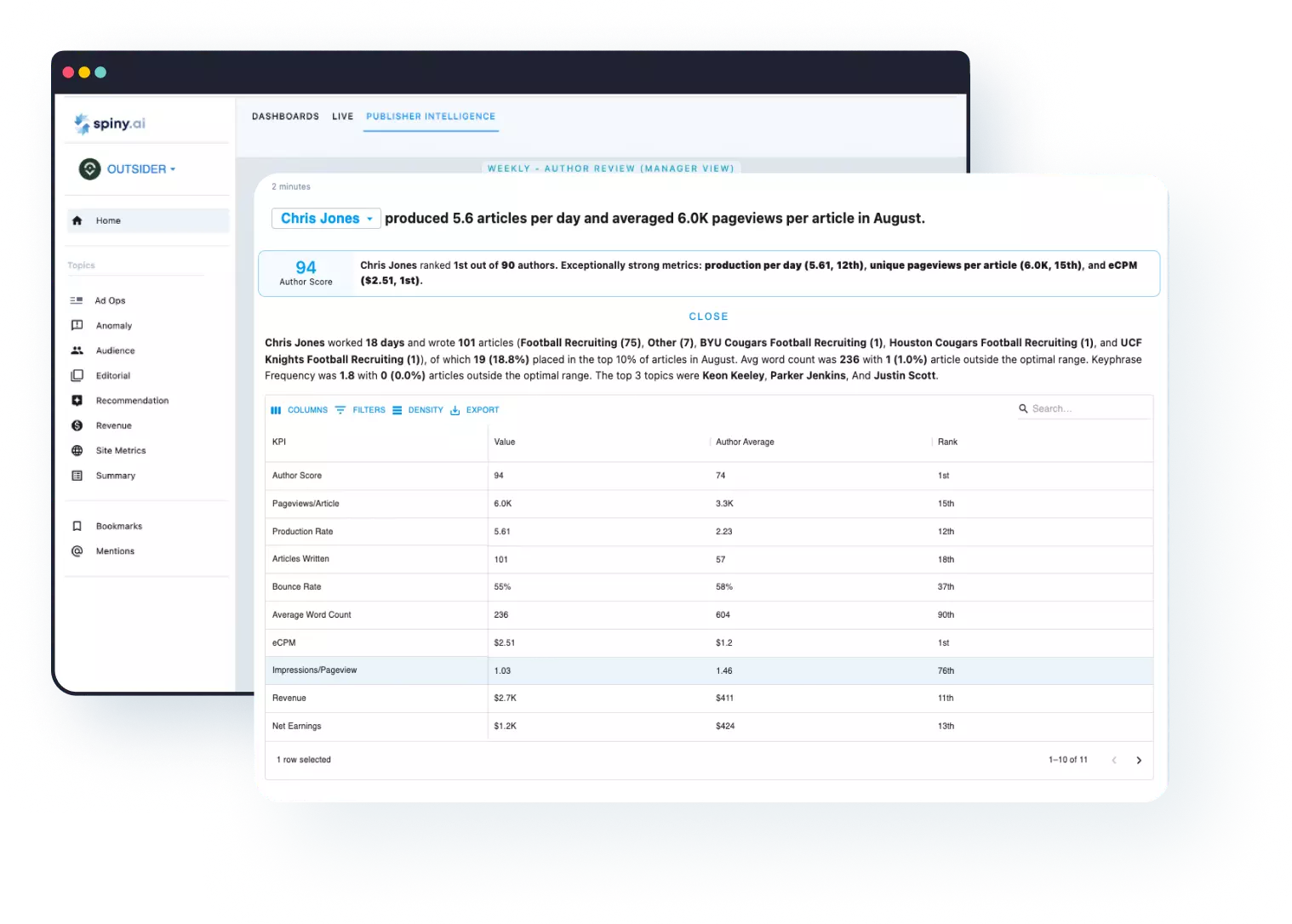 Provide Value to Your Whole Team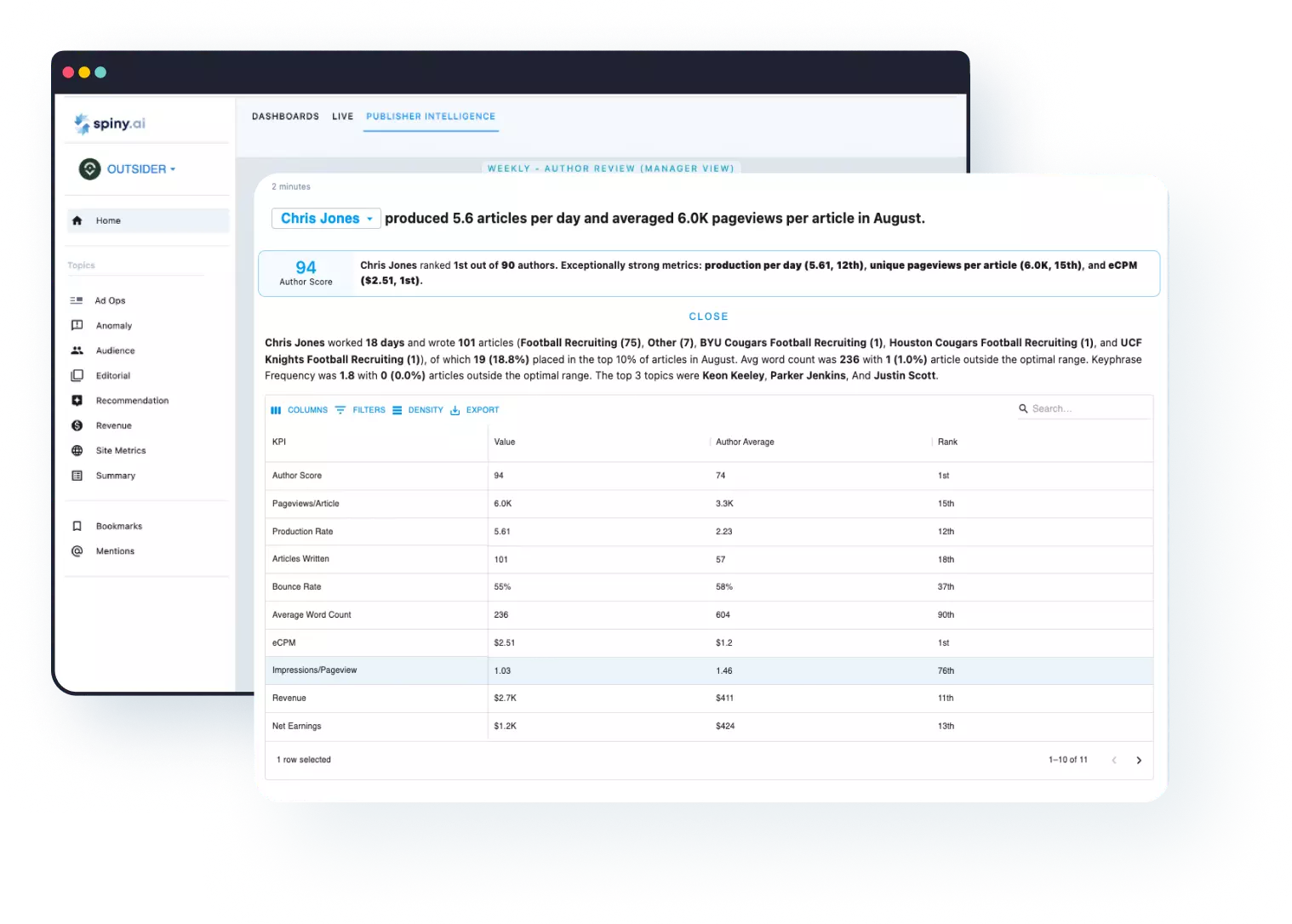 Track author KPIs from revenue, bounce rate and subscription conversions

Create individual author goals, team goals and thresholds

Customize author ranking factors by author type e.g newsdesk, SEO etc.

Connect with your editorial team directly in Spiny and progress collectively
See How Spiny Has Helped Publishers Grow
"
Spiny has fully empowered our team to not only make data-driven real-time decisions but also to implement highly-detailed strategies through one-of-a-kind, predictive publisher intelligence. In every aspect of our business, from staffing to revenue growth to metadata publishing, Spiny offers insights that truly pave the way for success.
---
Hunter Miller
Outsider - Senior Managing Editor